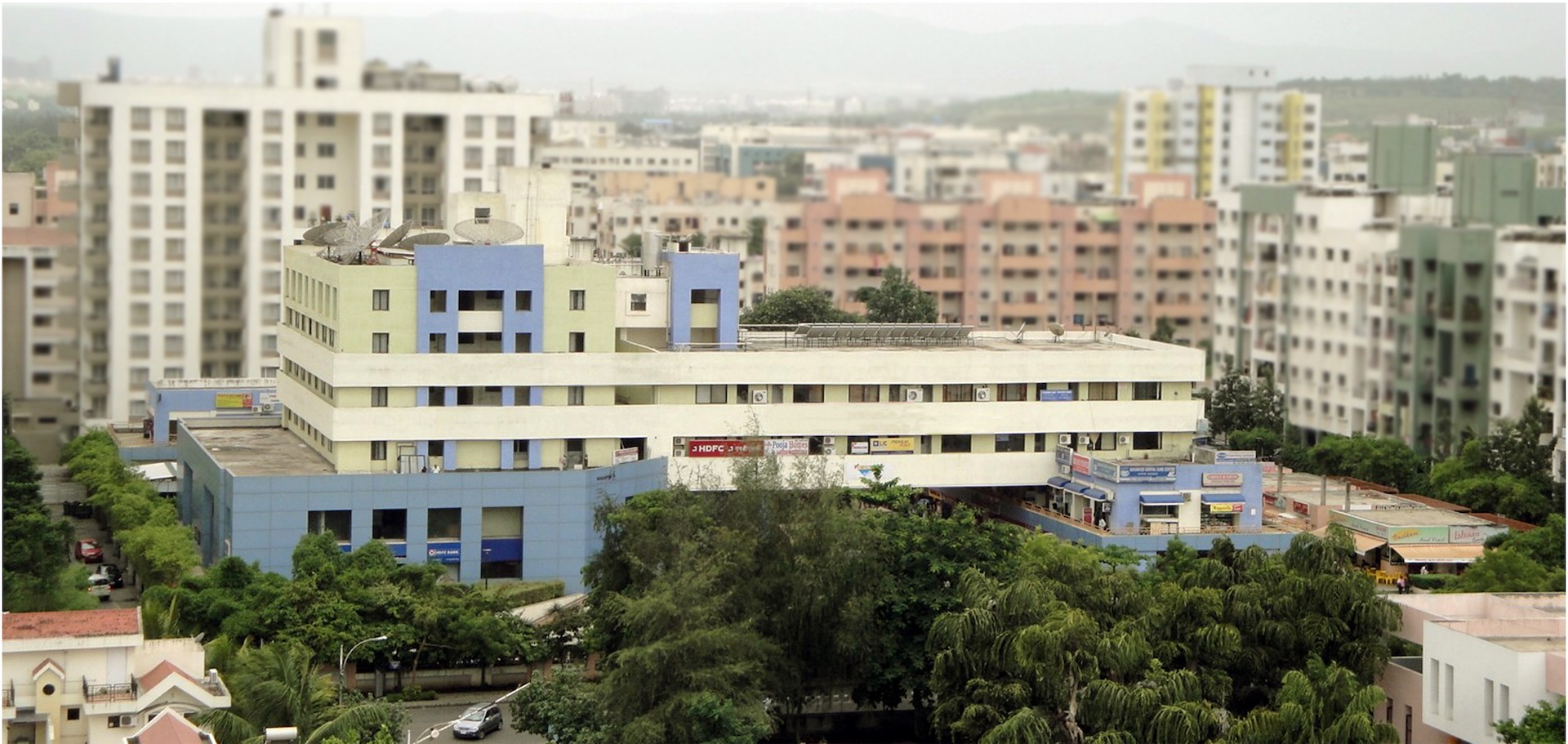 Project Magarpatta Destination Center
Public Project of Magarpatta City Township
The Destination Center in Magarpatta City is a state-of-the-art commercial complex, designed to meet the diverse needs and wants of the community. The center features a wide range of shops, restaurants, convenience stores, eateries, and even fresh fruit and vegetable vendors. It is intended to serve as a hub of activity and a gathering place for residents of the city.

The planning of the Destination Center is innovative, featuring an L-shaped, multi-storied structure with small shops and offices. A taller tower is connected to the L-shape via a bridge, which serves as an additional space for shops and small offices, creating a canopy over the pedestrian walkways. The elevated bridge allows for a seamless flow of foot traffic on the ground floor, connecting all the shops and commercial spaces.
The spaces within the Destination Center are thoughtfully designed to be pedestrian-friendly, encouraging visitors to take their time and explore all that the center has to offer. Benches and seating areas are strategically placed to offer a comfortable and leisurely experience for visitors, the hustle and bustle of the complex serves as a backdrop to the lively shopping and dining experience.