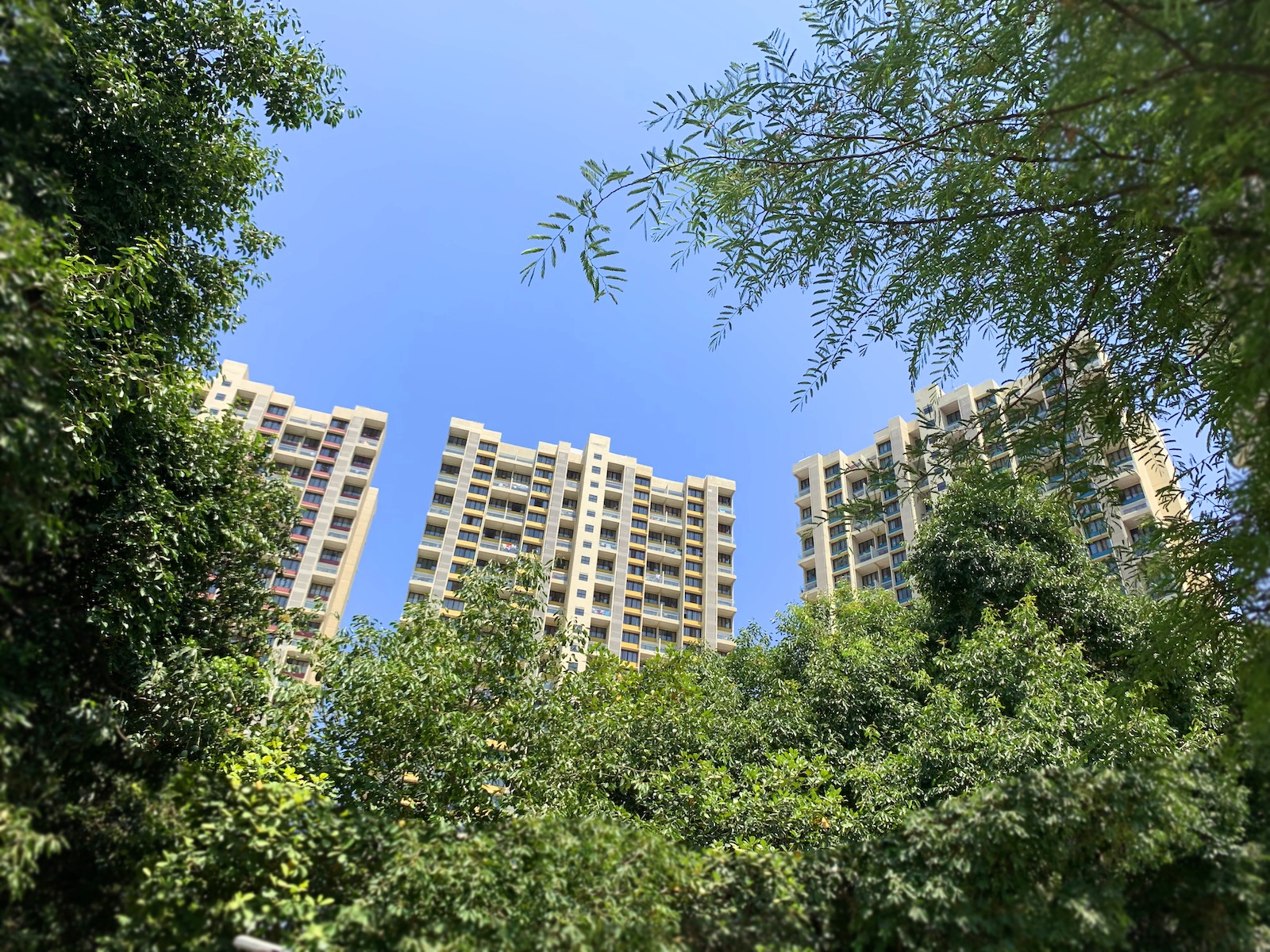 Project Nanded City Sargam
Residential Project of Nanded City Township
Sargam is a residential cluster of seven buildings in a Nanded community on the southern bank of river mutha, which is a perfect backdrop for the residents .The Building entrances are oriented on east to west, which suggest the view over the river on the north side with a sense of open spaces and visual connectivity with nature. The design offers living to user and fulfill the housing requirement & gives panoramic view of nature.
The basic notes of music,"sa re ga ma pa dha ni" representing seven buildings and collectively they are known as Sargam. The facades of buildings represent the different colors, associated with the seven swara. Podium has three level parking space & upper level open landscape area, gymnasium with open air tennis and basketball courts, which connects to the building by pedestrian bridge. Bridge segregates the vehicular moment through children play area. Existing mango trees were retained & terraces were created in the open space. The Terraces were lined with clubhouse on one side and children's play area & senior citizen area to the north side.
The building units design comprises with 2 ,2.5, 3 bedrooms living ,open kitchen & bathrooms along with natural light and cross ventilation and optimum circulation .Each building has 31 storey and accommodate 248 apartments totaling to 1736 with 5 elevator. Each floor have 8 number of unit with alternate terraces & service balconies. The design associated with user comfort in most aesthetic and usefull manner.