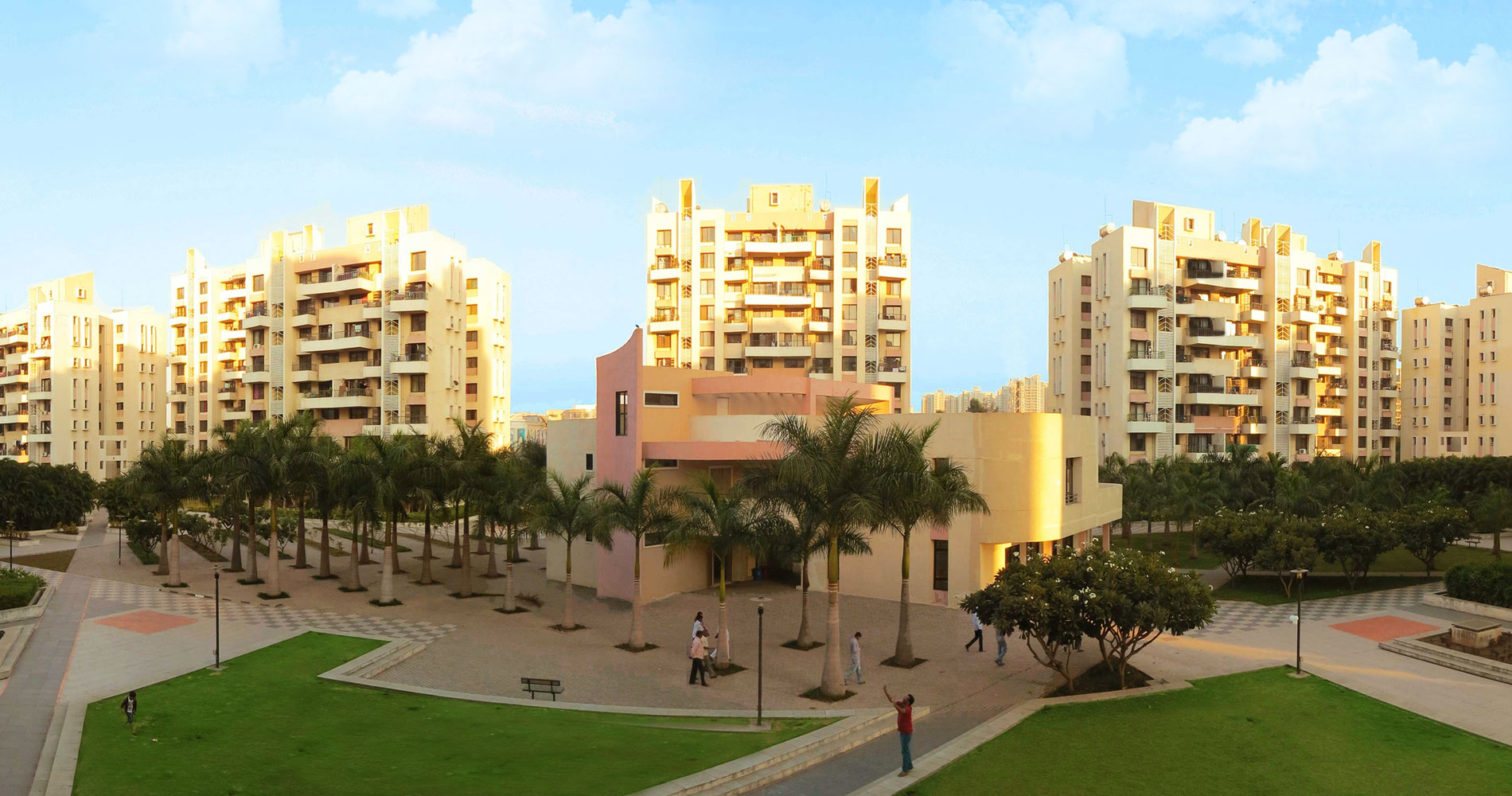 Project Magarpatta Roystonea
Residential Project of Magarpatta City Township
Roystonea is a housing cluster in Phase 4 of Magarpatta City consisting of total 14 buildings.
Plot Area - 45,000 sq.m approx
No of tenements - 552.
The concept of courtyard planning is dominated by green street ( open stretch of land ) and buildings on either side in Roystonea. The site is rectangular measuring 260 X 175 mts approx. There are total 14 buildings with 7 on one side and 7 on other side of the open strech of belt. The 7 buildings are staggered in front and back for proper light and ventilation. All the buildings at the back are 3BHK while those in front are 2BHK respectively.
There are 4 flats on each floor of 2BHK building. Each flat has cross ventilated Living with a terrace attached to it or to the dining area. Alternate floors also have terrace attached to master bedrooms. A small dry - balcony to each kitchen demar cates the area for washing and clensing. The private spaces like bedroomsare segregated from public space like living with dining area in between. All the rooms are cross ventilated ensuring proper light and ventilation For 3BHK buildings too there are 4 flats per floor. All the public and private spaces are well segregated with cross ventilation to all the rooms. Each floor has either a terrace to living area or else two terraces , one to dining and other to master bedroom.