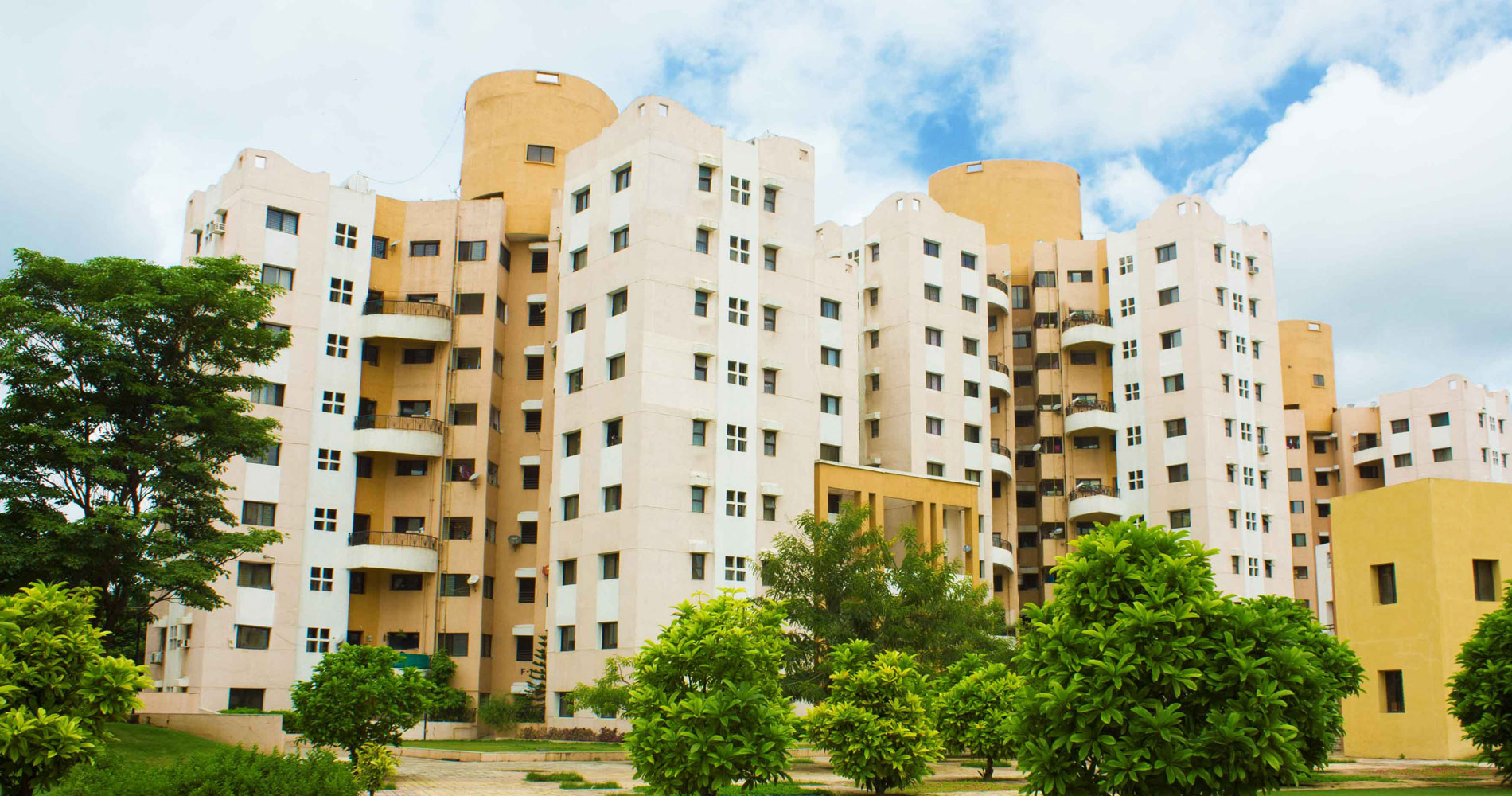 Project Magarpatta Jasmanium
Residential Project of Magarpatta City Township
Jasmanium is a housing cluster in Phase 2 of Magarpatta City. Based on the concept of courtyard planning it is the biggest housing sector in Magarpatta consisting of total 31 buildings.
Plot Area = 89, 800 sq.m approx
No of Tenements = 1228
Jasmanium is the biggest sector in Magarpatta City housing 1228 tenements in 31 buildings and having plot area of 89,000 sq.m approx. The shape of the site is a combination of triangle and addition of a rectangle at the left side corner. All the buildings are placed along the site giving maximum open space inside. The inside courtyard has thus taken the shape of the site itself. In all , there are 3 entrance gates to Jasmanium. The 2 and 3 BHK buildings are well segregated on both the sides which are either 9 or 11 floored. The courtyard is raised on the podium. Podium forms important design feature where the parking takes place on the ground floor and the upper part of the podium becomes the courtyard which is totally separeated from the vehicular traffic. The courtyard then becomes the spill out space and safe area for people. The courtyard has two club houses , basketball court , badminton court , play area, huge lawn area , etc. The level differences on the podium are connected by staircases and ramps so that children can do cyclying and skating as well.