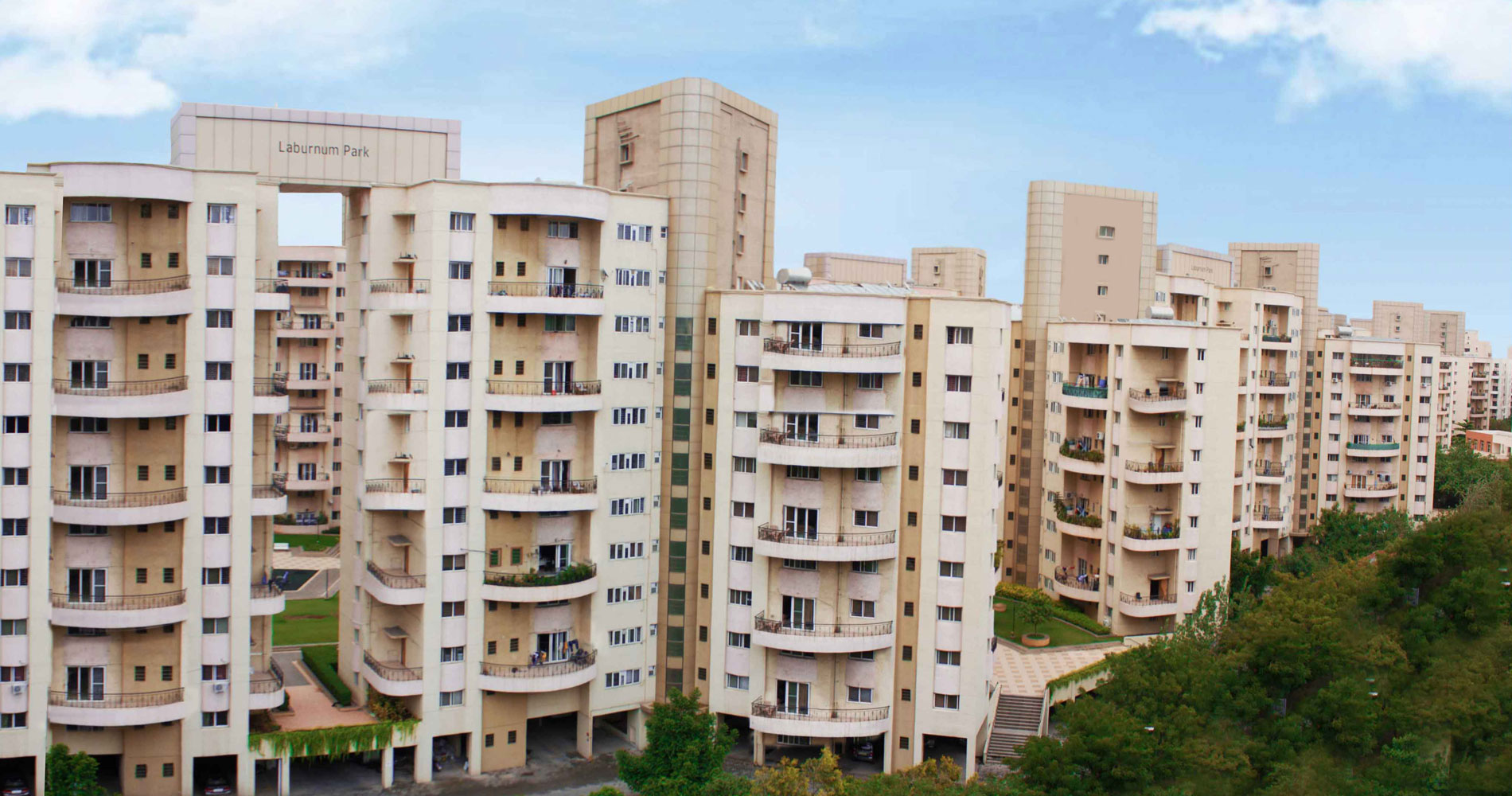 Project Magarpatta Laburnum
Residential Project of Magarpatta City Township
The concept of Laburnum Park is based on the concept of courtyards. The site is opposite of L shape measuring 400 X 125 m approx and as 16 buildings in all. 4 Buildings are clubbed together to form 3 small courtyards and one lagre open space. 8 Buildings of 4BHK are designed on the western ( upper) p-art of the site while the rest 8 Buildings of 3BHK on the eastern ( lower) part of the site. The central open space has a club house , basketball court ,walkways, a lawn area with tree plantation and a rectangular patch of 50m x 25m approx of dense coconut tree plantation. The plantation becomes the oxygn zone for Laburnum Park.
The area below the podium is dedicated to parking. Each building has easy access directly to the podium as well as parking.
The buildings in Laburnum Park are placed in a way forming 3 small courtyards and one large open space. The courtyards has children's play area and lawn area with defined tree plantation while the large open space Club House , basketball court , larger lawn area with platation and a patch of dense coconut tree plantation. There are walkways , stairs and ramps which connects the Podium from one end to the other. The hard scape on the podium is tiled with checkered pattern of cream and peach which merges with the colour of the buildings. The area below the podium is used for parking. There are skylights and cutouts at different interval to light the parking area below. Also, trees are planted in the parking area which reach above the podium through the cut outs. Clubhouse The club house is a square structure having a hall and a gym of about 100sq.m on the ground floor while a hall of 100sq.m on the first floor. The entrance porch of club house is semi -covered with a pergola. After the porch there is a small courtyard with Christmas tree planted in it. Gym on is on right hand side while hall on the left. At the end , after the small courtyard is circular staircase which takes to hall and huge terrace above. Both the halls and the gym have huge openings merging the outer space with the interiors. The colour of Club house is earthy and since the height is also minimum the club house merges with th surroundings.